ShiShi the Sneezing Panda is an Ultra-rare Moshling in the Beasties set within the Moshi Monsters franchise. ShiShi is a panda obsessed with Monstrovision despite being allergic to it.
The music video Sneezing Channels is dedicated to them. In this video it is shown that ShiShi can change Monstrovision channels by sneezing.
Biographies
Aah-choo! These eyelash-fluttering Moshlings are obsessed with watching Monstrovision but it makes them sneeze. Lots. Experts think they are allergic to pixels. Or maybe it's the wamwoo shoots they scoff by the bucketload. When they're not glued to the screen, Sneezing Pandas are usually fiddling with magical eyedrops or scrunching up extra soft tissues.
Collector's Guide

Habitat
Originally from Gogglebox Gulch, these snuffly channel surfers will live anywhere as long as there is a big screen, comfy chair and a big remote control.
Personality
Friendly, brainy, snoozy.
Likes
Channel-hopping and extra soft tissues.
Dislikes
Pepper and "We interrupt this program!" newsflashes.
Hobbies
Watching Monstrovision.
Food
Wamwoo shoots.
Character Encyclopedia
Main
Sneezing Pandas like ShiShi are hopelessly hooked on Monstovision. Watching the screen so much makes them very well informed, but it also makes them sneeze! In fact, their noses are constantly snuffly. Some say it must be an allergic reaction to Monstrovision, but no one knows for sure.
Goggle-eyed critters
These Monstrovision-watching, channel-hopping Sneezies are happy to go anywhere there's a perfectly positioned seat in front of a big screen. When there's nothing good to watch, Sneezing Pandas busy themselves by scrunching up tissues, using refreshing eye drops and avoiding pepper!
A big night in
ShiShi likes nothing better than snuggling up on the sofa in front of the box, with a big tub of wamwoo shoots to nibble on and an extra-large pack of super-soft tissues at the ready!
Data File
Moshling type: Beasties
Species: Sneezing Panda
Habitat: Gogglebox Gulch
Beastie buddies: Jeepers, Burnie, Humphrey
Notes

Wide eyes for viewing Monstrovision.

Tasty wamwoo shoots.

Good paw reflexes for using remote controls.
Moshipedia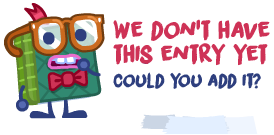 The Official Collectable Figures Guide
Sneezing Pandas are so called because they sneeze whenever they watch Monstrovision. And they watch it a lot! It seems these poor Pandas are allergic to pixels, quite the opposite of Pixel-Munching Snafflers who can't get enough of them.
Being big TV watchers, it isn't surprising they come from Gogglebox Gulch, although these sniffling channel hoppers will live anywhere as long as they have a big screen to watch and a supply of extra-soft tissues for their noses. They are very fond of wamwoo shoots, which they scoff by the bucket load. But hold the pepper, please!
Moshling Zoo Official Game Guide
Habitat
Wobbly Woods, in front of Gogglebox Gulch
The Sneezing Panda
It always seems to be allergy season for Sneezing Pandas. These eyelash-fluttering Moshlings are obsessed with Monstrovision, but even that makes them sneeze. They will live anywhere as long as there is a big screen and comfy chair. When they're not glued to the screen, Sneezing Pandas are usually fiddling with magical eyedrops or scrunching up extra-soft tissues.
Adopting ShiShi
ShiShi requires the best entertainment and the finest tissues to be content. If you can also find some eyedrops, you'll have one the heart of this Sneezing Panda. Just make sure to dust frequently and be prepared with lots of tissues. (Only extra soft, please.)
The beautiful but not dust-free woods.
Moshling Rescue
ShiShi


Hi there, I'm ShiShi. Please get me out of level 49! Aaah Choo, I just can't stop sneezing. Some think it's because I watch too much Monstrovision, but I think i'm allerigic to lots of things, especially gummy! #MoshlingRescue #Moshling #Rescue #Rescuer #ShiShi
Merchandise
Fiction
ShiShi is one of the original 48 Moshlings and even among this group was a preferred Moshling for merchandising and media presence. They are associated with anything East Asian in the franchise. Their silhouette was used on merchandise packaging to represent Moshlings as a whole, often with the purpose to point out a mystery Moshling in the packaging.
ShiShi can change Monstrovision channels by sneezing.
In the Mission Lost in Hong Bong, Super Moshi and the Gooey Galleon travel to Hong Bong Island during Chinese New Year. Mavis mentions at the dock that last time they were here, she saw a lot of Suey's species and ShiShi's species.
In The Missy Kix Dance, several sneezing panda's are Missy Kix's back up dancers.
In The Movie, ShiShi has a brief interaction with Dr. Strangeglove where they ask their captor to help them. Strangeglove mocks them and sucks them up into the machine to turn ShiShi into a Glump.
In Shoney the Amazin' Blazin' Raisin (Song), ShiShi is the first to flea upon Shoney's approach and took it on themselves to put out the fires in Monstro City, only to have Shoney come around and put it on again, which makes ShiShi devastated.
Design
ShiShi is a large headed panda with a sort of droopy face design alike Juno.
ShiShi is likely based on the YouTube video "Sneezing Baby Panda"[1], which was originally posted in early 2008 and went viral.
Gallery
Music Videos
Other
References
Community content is available under
CC-BY-SA
unless otherwise noted.