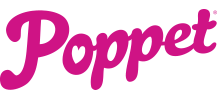 The
Poppet Magazine
 (also referred to as simply 'Poppet') is the second magazine series in the franchise, the first being the
Moshi Monsters Magazine
, published by
Skyjack Publishing
throughout 2014.
'Poppet' debuted on March 26th 2014 and ran for ten issues until January 14th 2015 when the magazine was Skyjack replaced it with 'BFF magazine'. Unlike the main magazine, no official subscriptions were made available for the magazine.
The magazine was first hinted at in the Moshi Monsters Magazine on The Daily Growl page, showing the Poppet redesign and the names of The Poppeteers.
Poppet.com description
Poppet is THE magazine for all you bop-tastic monster fans. We can't wait to introduce you to Poppet's four BFFs Zaffi, Lucki, Serena and Juno. They're also known as the Poppeteers and together they'll help you get creative with SPLATtastic arts and crafts, bend your brain with puzzles and even help you learn about technology.
Issues
Gallery
Front Covers
Other