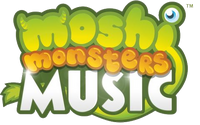 Moshi Music is the label under which all Moshi Monsters songs are copyrighted under.
The website "moshimusic.com" functioned to promote the Music Rox! album and was advertised on the overleaf cover of numerous Moshi Monsters magazines. It can still be visited in the site's history.
Songs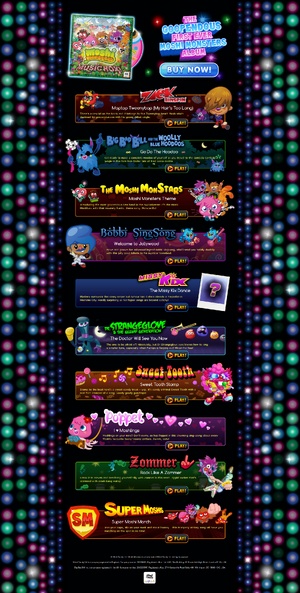 Moshi Monsters Theme Song (??)
Hey Moshi! (???)
The Moshi Dance (Removed due to Lady Gaga lawsuit)
Mr. Snoodle: Do the Doodle! - 2 may 2012
The I.G.G.Y. Chomp - 8 aug. 2012
Diggin' Ya Lingo - 20 aug. 2012
Bongo Colada - 22 nov. 2012
Uptown Fifi - 8 feb. 2013
The Pooky Song (Eggshells!) - 13 mrt. 2013
Bad to the Biscuit - 24th jul. 2013
Sneezing Channels - 27 jan. 2014
Shoney the Amazin' Blazin' Raisin (Song) - 11th apr. 2014
Moshi Monsters Fanfare
Buster's Fall
Morning on Main Street
Down in the Sewers
If You Stand for Nothing
9E
The Exchange (Edit)
A Beautiful Reunion
Katsuma's Triumph
The 3 Elements
Strangeglove March
You? And Whose Army?
Moshi Music App
moshimusic.com/LadyGooGoo
Gallery
No Text
Videos