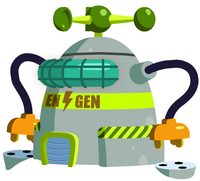 En-Gen is a game where players (the Roarkers) spin coloured blocks to generate Monstrowatts (pun of watts).
When four or more blocks of the same colour are connected, points are gained and the Power Meter rises. The game ends when the Power Meter is fully depleted. The "presenter"/ chief engineer/ main figurehead thereof is Dizzee Bolt.
The En-Gen building is a metal structure located on Main Street between Bizarre Bazaar and The Daily Growl, and clicking on it will activate the game. The name is a parody of the word 'engine'.
Description
Main article: Moshipedia
EN-GEN provides Monstro City with all of its energy, pumping out Monstrowatts day and night. Give Dizzee Bolt a hand producing some power and you can earn yourself Rox at the same time.
Walkthrough
There are three difficulty modes to choose from: easy, medium or hard. Easy will supply the heaviest amount of time, with medium trailing it behind; hard mode, however, offers the least amount of time. There are 64 blocks in total. Clicking on spinners (circular pin-like things which appear at the centre of the group of blocks) rotate the blocks at an angle; matching 4 blocks will add to the player's Monstrowatts, the substitute for points during the game. The player is given a meter (which is fittingly known as the "power tank") which displays the player's time; as the player progresses—getting to higher levels—the less time they are given. Combos also heavily boost the player's Monstrowatts - after matching a set of blocks, the player's time will elevate.
"How To Play" description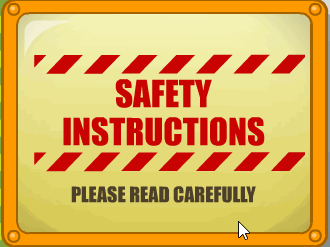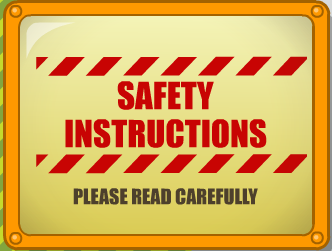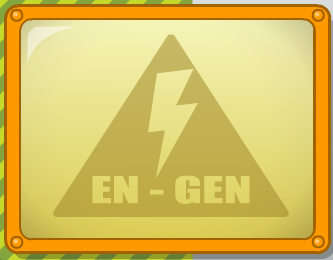 1. SAFETY INSTRUCTIONS! PLEASE FOLLOW CAREFULLY!

2. ROARKERS! EN-GEN CARES FOR ITS EMPLOYEES!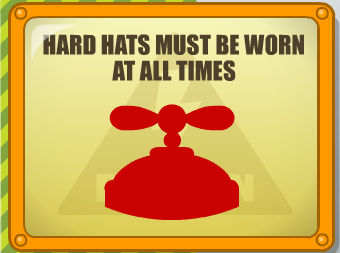 3. HARD HATS MUST BE WORN AT ALL TIMES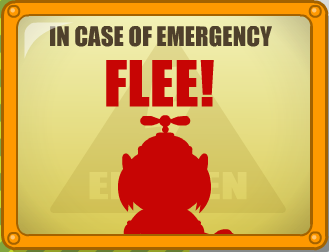 4. IN CASE OF EMERGENCY: FLEE!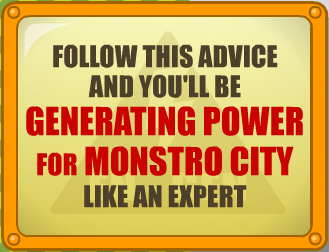 5. FOLLOW THIS ADVICE AND YOU'LL BE GENERATING POWER FOR MONSTRO CITY LIKE AN EXPERT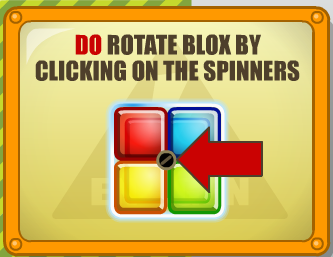 6. DO ROTATE BLOCKS BY CLICKING ON SPINNERS!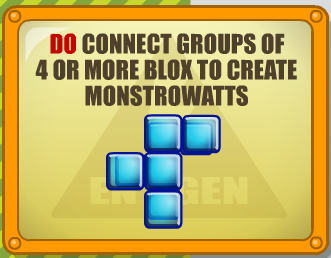 7. DO CONNECT 4 OR MORE BLOCKS TO GENERATE MONSTROWATTS!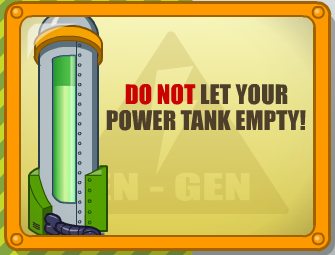 8. DO NOT LET YOUR POWER TANK EMPTY!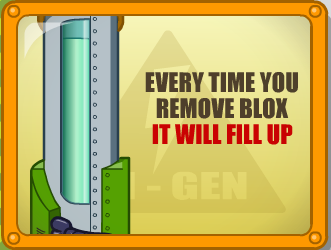 9. EVERY TIME YOU REMOVE BLOX IT WILL FILL UP!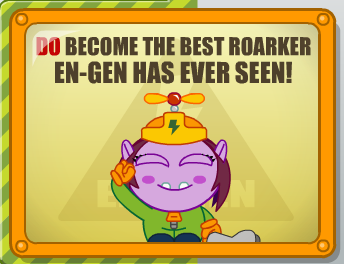 10. DO BECOME THE BEST ROARKER EN-GEN HAS EVER SEEN!
Gallery